Can We Stop Making John Lewis A Great American?
John Lewis started as a civil rights icon, but is he the same man? We have seen many great men we have lost who began with the highest intention, slowly the corruption of Washington DC crept in, soon there was nothing left of greatness, just tired older men who thought they were above this law, it is the same here.
I am tired of singing praises to these people; corruption is not something that should be praised, it should be condemned, and done so even if they are dying of cancer. Illness does nothing to wipe away a life of corruption, caring more about the system then the people you are representing, so why are we now acting like none of this happened?
John Lewis is one of the most corrupt representatives in congress; I will not sing any praises to him.
He is a man who used the short time he fought for equality to use what he did later as a battering ram, to claim anyone that dared to criticize him was racist, yet criticizing corruption should not have anything to do with race, the color of your skin does not exempt you.
This is the man who lied his head off, stole from his people, made millions while serving in congress due to his ability to do insider trading because he was one of the people that voted to exempt himself from this. His hatred for Trump, for conservatives, is not something to be admired, nor will act like this man is anything but corruption, as a man long ago stated, he is like a white-washed tomb, looks nice but covers the rot within.
I despise the fakeness that comes from that city, the corruption as vile older adults, men who care not about us, just the power they are acquiring, spin out yarns to make their colleges look great, they aren't.
We heard the same with Elijah Cummings, like John Lewis, he too surrounded himself with corruption, played the race card every chance he had, then we had to hear what a great man we were losing, as I said then, the greatness was lost years ago, all that was left was a corrupt shell.
This is the same partisan hack who said Trump was an illegitimate President based on rumors Russia hacked Hillary Clinton and the DNC's emails during the election exposing their corruption.
What has he done for his people in Atlanta?
Atlanta, Georgia, especially Lewis's 5th Congressional District, according to Forbes, is the 6th most violent city in America. There are over 1,433 violent crimes for every 100,000 residents. As reported in the Atlantic Journal-Constitution, Atlanta has a murder rate of 20.2 per 100,000 civilians and 94 total murders in 2015, a list based on FBI data, compiled by economic analysis site 24/7 Wall Street. That's worse than Sub Saharan Africa. 
The unemployment rate for African Americans in Atlanta is 22%. 80% of Atlanta's African-American children live in communities with high concentrations of poverty, compared with 6% of their white peers and 29% of Asians. 82.1% of Atlanta blacks live below the poverty line according to city statistics.
We have been told; due to the fact that Lewis was attacked, beat up, and savagely so by white Supremacist during the civil rights days, he is immune from criticism.
Without disparaging Lewis, Tucker Carlson said on Fox News Channel that Lewis "is the one out of 435 congressmen you're not allowed to attack."
Carlson is right. We should resist the temptation to deify our elected leaders. Lewis's performance in office should be fair game.
And there is so much to criticize.
And there is so much to criticize.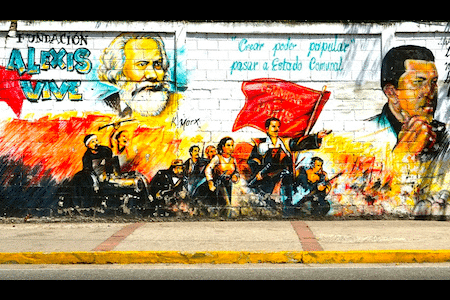 Corruption and Support of Anti-American Groups:
As is stated in American Thinker:
In his years in Congress, Lewis has done little for the district in southeast Atlanta he represents.  Dr. Tina Trent, a former liberal Democrat activist who lived in that district for a long time, explains why she is not impressed by Lewis.
As somebody who spent almost two decades in John Lewis' district trying to fix the problems of crime, poverty, and family disintegration created entirely by Lewis' politics and his political party, I speak with authority when I say that Donald Trump is completely correct when he accuses John Lewis of being all talk, no action.

But, I'd go farther than Trump. Nearly every time John Lewis has "acted" legislatively, life for the poorest in his district has grown more dangerous, destabilized, and tragic.

While John Lewis spent the last 50 years growing rich and influential by repeating the same speech about being beat up on the Edmund Pettus Bridge in Selma, Alabama in 1965, the people living in the crime-ridden parts of his district have spent the 50 years since then being subjected daily to violent crimes and threats of crime at least as bad and frequently far worse than what Lewis experienced, day after day, week after week, year after year – decade after decade, unabated.

There are no federal monuments to the crime victims of John Lewis' district. These victims are barely acknowledged by Lewis himself.
For all his years in Congress, Lewis has "opposed every piece of criminal justice or welfare reform legislation that would make the people of his district safer, more self-reliant, and more prosperous," Trent writes.
In the 1960s and '70s, he worked with members of the Socialist Workers Party and a Communist Party USA (CPUSA) front group called the National Alliance Against Racist and Political Repression.
In 1989, the Sandinista-led Communist government of Nicaragua renounced a ceasefire agreement with the U.S.-backed Contra rebels, the House of Representatives voted 379 to 29 for a resolution deploring the Nicaraguan action. Lewis was one of the 29 Democrats who voted nay.
In 1989, he was a founding member of the Institute for Southern Studies, a North Carolina-based spinoff of the seditious Marxist think-tank known as the Institute for Policy Studies.
In 2003, he wrote an op-ed for the CPUSA paper People's Weekly World, titled "An Open letter to my Colleagues in Congress: Remembering the Legacy of Martin Luther King."  In 2015, Massachusetts CPUSA leader Gary Dotterman called Lewis "my hero, my comrade, my inspiration and my friend."
In 2007, he was an honored guest at the national conference of the Democratic Socialists of America, a Marxist group.  He provided an introduction to Bernie Sanders.
In 2009, when the House voted 345 to 75 to defund the criminal, corrupt Association of Community Organizations for Reform Now (ACORN), Lewis voted to continue feeding taxpayer funds to the now-defunct group.
John Lewis was once a great American, his not any longer, I will not find myself stifled because someone may be offended that I dare criticize this one great man who now is nothing but part of the swamp.
And before some of you start yelling that I only criticize Democrats, I equally did so with the Bush's and with John McCain. Because you are from a particular party or a certain race, this does not give you immunity from being criticized, nor does your health.
We would love to welcome you to our new Social Network site, a site where speech is debated, not silenced!