Top Democrats Call On Barr To Cancel Mueller Report Press Conference
Turns out last night, knowing the Mueller report was to be released this morning, the Democratic leadership in the House made a move to try to control the narrative, as reported in Yahoo News by David Knowles.
While I am not surprised, I do find the hypocrisy of the left funny in a way, but by no means am I surprised by their actions. We see nothing but these same people running to their perspective podiums, trying to manipulate the news in ways that fit them, then shout from the rooftop if someone else does this.
We all know that the report shows not one shred of evidence of any collusion between the Trump team and the Russians, this has been released by Barr, and Mueller, who is very active in this process has never refuted this. This does create a problem for the Democrats, for we have heard both Congressman Shift, and others, stand up and say they were privy to information no one else had that showed this, yet to date, no one has been able to produce a shred of evidence. This is shattering their claim and any trust in them that is left.
What is worse, the narrative is given by the press, the liberal press at least, this has caused a great problem for them, and their ratings are showing this now. When it turned out there was no collusion, as they have been telling there was for the last 3+ years, the public trust in them tanked even further then it was already. We have seen evidence of this in the Nelson ratings of sites like CNN, more specifically, the people that were pushing the collusion narrative the hardest, like Maddow, have seen 50% loss of viewership or greater.
I find it interesting; this starts with Rep Nadler complaining that the White House is being briefed on this report. First, I have to wonder, did he read the law on how a special counsel is set up? They are set up as part of the executive branch; this means that the White House, thus Trump is in charge of this, so why would he or anyone else think the president would not be briefed on this?
Guess if you are a Democrat, you can have secret meetings on the tarmac to speak about your grandkids, if you are a Republican, you not only are not allowed to do this, your rights are supposed to be stripped from you, just like we saw with Trump associates in the Mueller investigation.
What is really going on is the left is having fits, they are demanding after covering first for Hillary Clinton, then for the players that tried to pull a soft coup, they now see that this could rebound in a huge way, it is a year and a half before the election, they know exposure at this point could not only lose them a chance at the White House but could quickly turn things around and do the same with the House.
This is what happens when you base your whole opposition on this, now that it is done, we see the House trying to investigate everyone and anyone around Trump, they are determined, no matter how many rights they violate. We see once more the Left seems to think their greater good outweighs any type of constitutional rights, protection under the law, in their opinion all Trump's inner circle, even we who voted for him, we gave up our right when we did.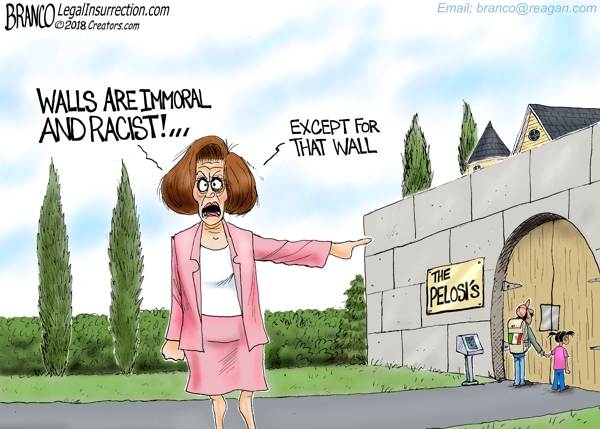 We first saw the meltdown over the election, then the ban on immigrants that came from areas where vetting is near impossible. We then saw in fluid motion the left jumping from conspiracy to conspiracy, they are going to find out, as they have with the rest, Teflon Trump is a great name for our president, the mud they tossing at him is splattering back at them, he walks away clean as can be.
It is a time to put a stop to this, we need to demand our legislators start to do what we elected them to do, run this country, not become an investigative division of the government, if not, then we need to do what we have to so as to replace them.
By the way, the cartoons were taken from the site Legalinsurection.com, just love them, the artist's name is Branco, feel free to visit them, I find them interesting. Only by uniting in a common cause can we get the truth out there and protect this great nation of ours from its enemies from outside and within.
15:37 Hrs
Since the report has come out, have read the report as thorough as one can in a couple of hour time frame, there is no smoking gun showing any collusion, the reason this whole thing was started over.
I have seen reports where reporters are saying Trump's reaction to the investigation shows guilt, but that implies they knew what he was thinking. As we now see, this investigation has used up much of Trump's time, time that could have been used on more worthy causes. He could have very well known this, knew it would throw this as water on a fire, would dampen his work that was being done, and it looking back has.
We really don't know what he or others were thinking, to imply such is just terrible reporting.